2019/03 Grand Opening of the Environmental Change Sciences and Technology Innovation Center Ties Taiwan with Sri Lanka
Grand Opening of the Environmental Change Sciences and Technology Innovation Center Ties Taiwan with Sri Lanka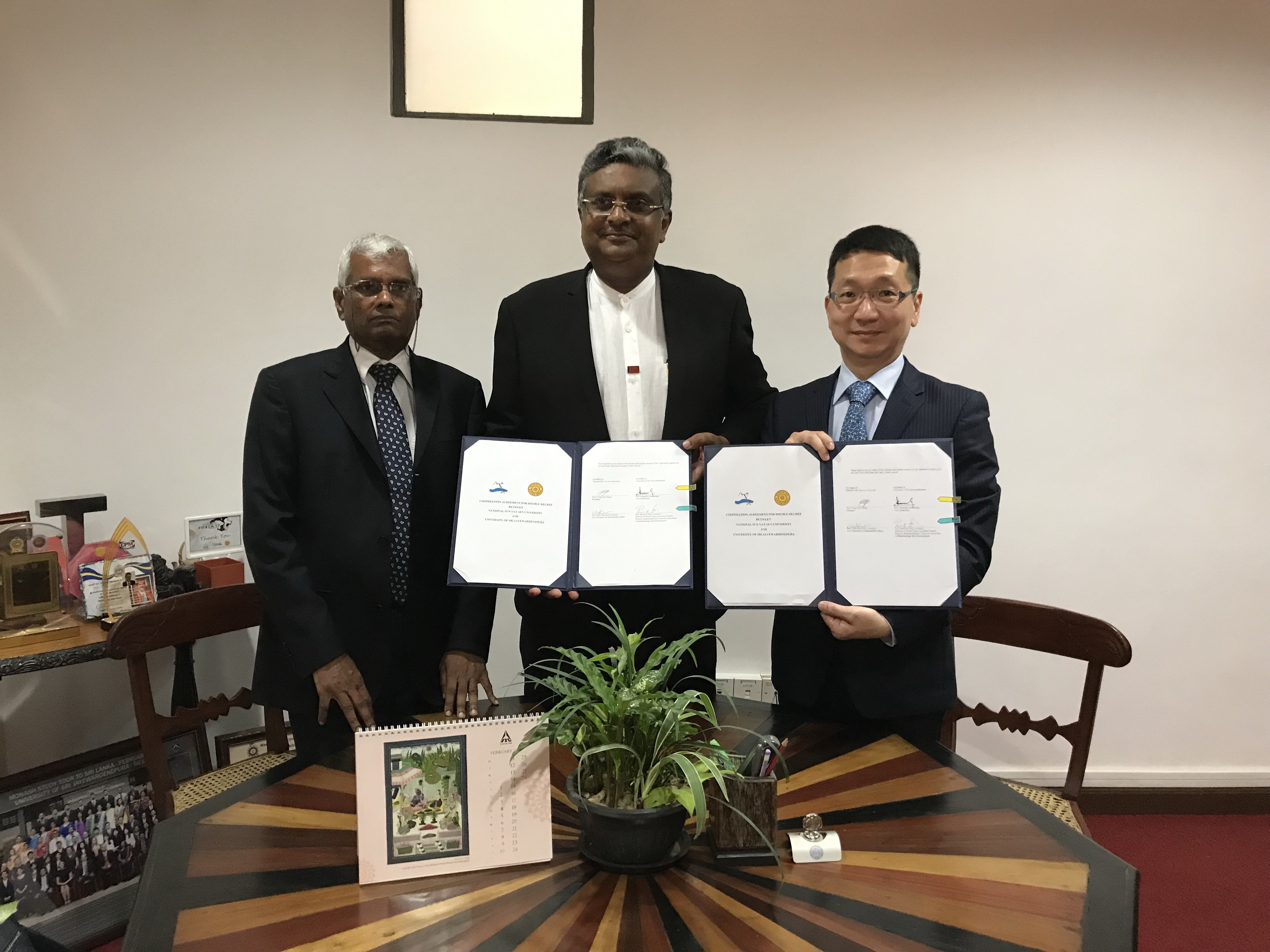 The MoU was signed between USJP and NSYSU.Vice Chancellor of USJP Prof. Sampath Amaratunge,Vice President for Research and Development of NSYSU Prof. Mitch Ming-Chi Chou
Under the support of Taiwan's Ministry of Science and Technology (MOST), National Sun Yat-sen University (NSYSU) collaborated with the University of Sri Jayewardenepura (USJP) to establish the Taiwan and Sri Lanka Environmental Change Sciences and Technology Innovation Center (TS/ECSTIC). The Grand Opening Ceremony was at USJP, Sri Lanka on February 25th, 2019. Prof. Mitch Chou, Vice President for Research and Development of NSYSU led 11 delegates to the opening ceremony. Ambassador Chung-kwang Tien, Representative of the Taipei Economic and Cultural Center in India, was invited to attend the ceremony. The event was a great success that the collaborations of the two universities promoted to an international level and it further built a tie between Taiwan and Sri Lank.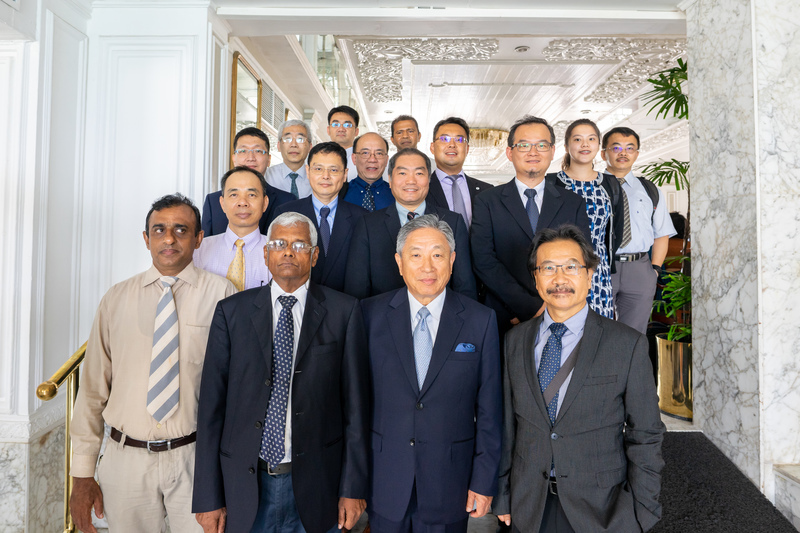 Delegates from NSYSU and TECC in India
Mitch Chou remarked that Taiwan and Sri Lanka were island countries, having similar geographical features, one was located in the subtropical west Pacific and the other was by the tropical India Ocean. They both faced common challenges of global warming, ocean acidification, and environmental changes. Both countries also had abundant marine and plant bio-resources. Through the joint center, they would administer research on the comparison of the differentiation about marine ecosystems, plant ecology, and bio-resources. They expected the outcome would be a better understanding of the global scenarios such as global warming and anthropogenic impacts in the regions of subtropical and tropical belts.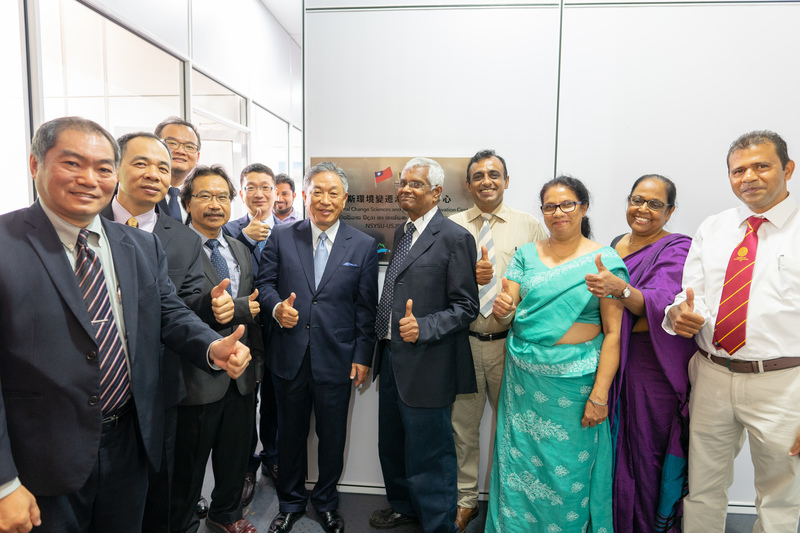 Honorable Guests Witness the Establishment of Taiwan and Sri Lanka Environmental Change Sciences and Technology Innovation Center
Prof. Ranil de Silva, Director of the World Class Universities Grand Project, USJP said, the TS/ECSTIC would aim to the research of four vital environmental issues: (1) Terrestrial ecology and conservation; (2) Nutrient and carbon dynamics in the coastal zone of Sri Lanka; (3) Effect of global warming on coral reefs, marine ecosystems, mangroves, and seagrass bed; (4) Smart shrimp aquaculture using the latest developed technologies.
The honorable guest, Ambassador Tien, said he was happy to witness the establishment of the relationship between Taiwan and Sri Lanka through the collaborations of NSYSU and USJP. He expected both sides would build more links, such as providing Chinese language learning programs and cooperating with each other for talent cultivation.
After the inauguration, the deputy director of the TS/ECSTIC, Prof. Chin-Chang Hung, Vice Dean of College of Marine Sciences of NSYSU anchored the first bilateral symposium on "Marine Biology & Genetic Characterization of Natural Products". It was a fruitful beginning for the development of the good relationship between the two universities and the two countries. (written by National Sun Yat-sen University).